Start Ups In The UAE
Why You Need CFO-In-a-BOX
Oct 2,2019 / Haroon Juma / VAT & Tax Blogs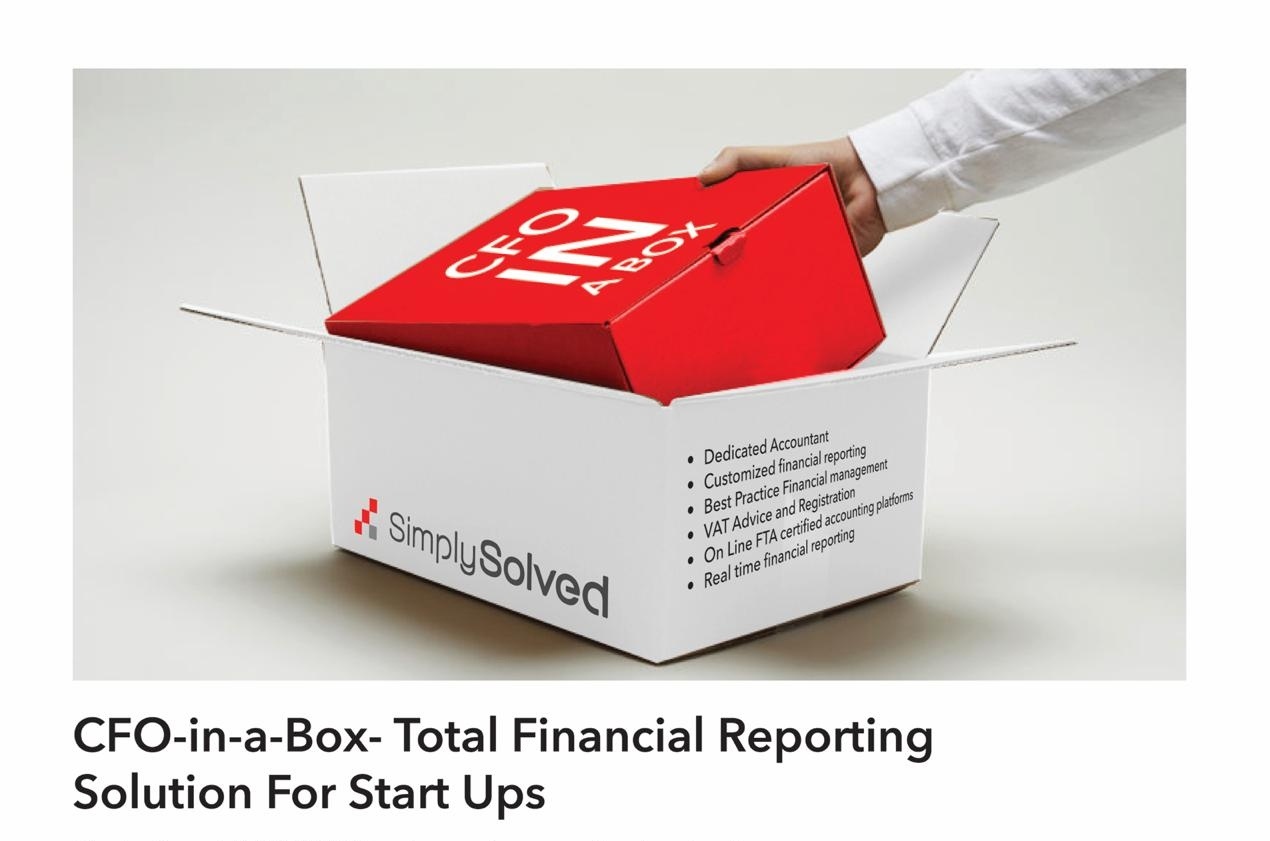 The UAE is the preferred and burgeoning regional destination for start-ups and small businesses.
As a small business, start-up, or entrepreneur, you may find challenges in managing your financial processes and reporting with minimal risks and errors.
Reinforced by a number of Government programs and favourable ownership rules, benign corporate tax environment, access to talent, and world class logistics, a vibrant start-up/small business community has developed as an attractive environment for innovators to learn, improve and develop a concept into a successful business.
UAE also requires ventures to conform to and strictly adhere to regulations from obtaining a trade license to various reporting obligations including VAT.
For any entrepreneur, taking a business idea to market and fulfilling your aspirations is an all-consuming effort which stretches any business even with plentiful resources. Inevitably the initial focus is on getting to market and building top line revenue.
For most ventures in the early phase of development, resources are typically constrained, and accessing the necessary support complementing your business will be a critical success factor.
You may draw upon communities and forums for support; however, it will fall upon the leadership team to decide what and how it will be implemented, how much time, expertise and focus it takes in total.
Certain internal functions such as Finance may also seem a distraction leading to major issues later.
For any business, good financial management is the foundation to ensure your business stays on course and reaches profitability. Therefore, setting your financial reporting as a priority will prove to be the best investment you make.
In this blog, we share some best practices for start-ups and small businesses that could put on the path to success.
Stay in Control
If you are actively investing and building your idea, what is the best strategy to ensure it's set on a sustainable trajectory?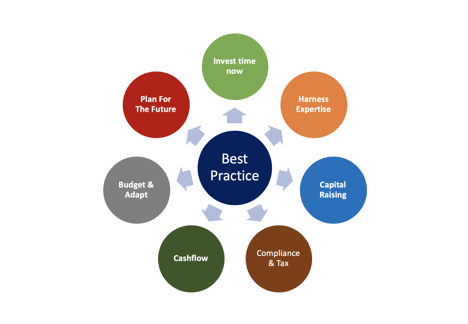 Invest time now- Make your financial reporting an asset. Allocating sufficient time and focus will save you time, stress, and issues later. Ensure you have the best system, tools, and processes in place, or it will cost you more when extra resources must be brought in later.
Harness Expertise- As a business owner you should value your time and where to focus your expertise. If you get involved in executing complex financial changes, this can divert your focus and you may not be fully qualified to fix issues correctly and quickly without expert support.
Capital Raising- In time as your venture grows, you may seek to raise debt or equity funding to support the business's development. Credibility in your financial reporting with sufficient depth in historical reporting and controls will be needed to assure any investor your venture's financial requirements are reliable and will be used efficiently.
Manage Compliance & Tax – With the introduction of VAT, you need to understand the impacts to your business to account correctly, register on time, manage costs for compliance and reporting. If done correctly, you will save avoidable penalties and claim back VAT paid on your expenses.
Cashflow – Negative cash flow is one of the biggest causes for new or smaller businesses failing within the first two years. In recent research by CB Insights, 29% of failed start-up founders blamed a lack of good cash flow. Improving your management of liquidity helps to secure your long-term future.
Budget and Adapt –It's unlikely your business plan financial forecast will match actual results. Prepare for scenarios and have appropriate strategies in place. This will require an accurate and timely financial reporting framework in place to help drive better decisions.
Plan For The Future – a cloud accounting system is an excellent way to improve your financial overview. Ensure you implement the right systems in place with the correct setup and reporting from the start. This will avoid getting into a potential difficulty while creating detailed financial reporting and forecasting to plan your future direction.
Innovations in cloud technology and automation present enormous opportunities to create a sophisticated financial management model with minimal costs. Best practices are now embedded in platforms to reduce costs and deliver quick results. With the right support, any business has the potential to enhance and improve its financial operation.
Partner with SimplySolved
Serving over 100+ clients we know the challenges and concerns our clients faced in taking the first step towards outsourcing their accounting and VAT.
To help small businesses and starting ups, we have developed "CFO-In-A-Box" that provides a complete service drawing upon our experience working with businesses.
With our experience and quality-based approach supported by a dedicated account manager, a team of experts, defined processes, platforms, and insight, you'll be better placed to receiving your real-time information at your fingertips, expert advice on tap, and the time you need to grow your business.
Subscribe To Mailing List
Start Ups In The UAE – Why You Need CFO-IN-A-BOX?