How E-commerce Channels Drive Growth & Efficiency
Oct 2nd, 2023 / Haroon Juma / Software Blogs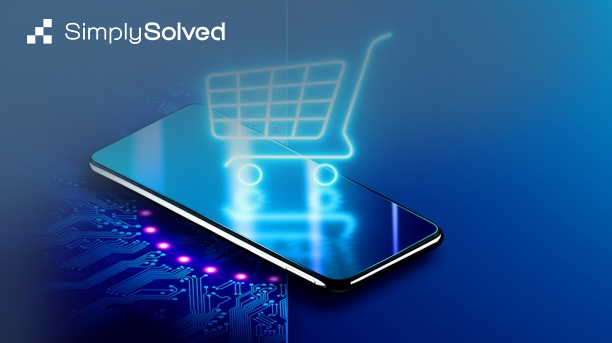 The impact from the COVID-19 pandemic had a profound impact on economies with major effect on market dynamics and a paradigm shift in consumer behavior. The prominence of e-commerce channels accelerated and according to research, 52% of consumers now use e-Commerce stores. The online channel is an important component to serve customers and new markets. For many businesses that adopted e-commerce business models, they generated incremental sales with an added benefit in assessing how they operate and took advantage to streamlining operations. Visibility, efficiency, and automation is a prerequisite requirement for a successful online channel. A byproduct for many businesses adopting online channels was to assess better procedures and streamline internal operations, helping to increase efficiency and reduce costs in the whole business. Therefore, implementing an online channel can impact both sales and costs for any business. 
In this blog, we will discuss strategies on how to expand your traditional retail or B2B enterprise into a more competitive business and maximize market reach. 
Maximizing Your Market Reach with Online Channels
Digitalizing purchasing and selling through online websites and platforms is a proven and effective channel mix to extend customer reach. Retailers, wholesalers and consumers value this transactional method for several reasons including low operational cost, visibility on product variety, convenient order management and 24-hour availability for consumers to purchase whenever they want. Most markets have become used to E-commerce sales and the pandemic only increased the adoption beyond tech-savvy consumer demographics accustomed to online shopping. This has also paved the way for more companies to maximize resources and leverage the online sales to satisfy demand among digital consumers. 
Why You Should Consider Ecommerce?
In today's technology driven era, e-commerce is an essential channel to scale businesses with low risk and high reward. Online channels are borderless and reaching buyers beyond your local markets, providing additional revenue. It allows companies to reach a global market defying geographic limitations and operate at lower costs instead of operating a physical store that usually incurs including rent, utilities, bills and staffing costs. Offering a self-service and online alternative can control additional costs necessary with bricks and mortar operations.   
However, implementing a successful e-commerce venture is no simple feat. The channel must have a dynamic and engaging User Experience (UX) and User Interface (UI) design to differentiate in a highly competitive environment. A superior customer experience is a prerequisite.  
In addition to a distinctive online presence, to build a strong brand any business needs to deliver on its promises. This requires efficient processes and integration to shipping and logistics to meet customer expectations. Extending your reach further, marketplace listings also help with extending visibility. With so many channel options and a finite stock available to sell, building an approach to centralise stock controls and prioritizing availability is key in maximizing margins and ensuring you satisfy your key channels and customers first. This is where your online must be connected flawlessly to internal processes and systems. 
Where To Start with Ecommerce?
Once you have decided and prioritized resources and budgets, there are several key steps involved to effectively launch your e-commerce channel to the market.  
The first step is selecting the right e-commerce platform your store. Technology costs are very affordable and flexible in designing a unique look and feel to your store. The user experience is a key aspect in realizing sales, it would be detrimental to your brand if users lack enough information to make decisions and found the process of assessing, selecting and purchasing their products complex. Repeat business is a major driver of online sales. Consumers expect a simple and efficient interaction. A positive experience will encourage repeat business and build brand loyalty. In addition, the platform should support payment gateways and help to transfer transactional data to internal systems for fulfillment and financial reporting. Without any automation, you are likely to sell goods you may not have in stock if the warehouse is not updating stock levels, reporting inaccurate sales and managing costly manual procedures to reconcile data in different sources. This issue can grow with volume and limits any channel scalability. 
Your platform must integrate with your ERP system to ensure seamless stock movement whenever a purchase has been made. Commonly used online channels like Shopify, WooCommerce and Zoho Commerce require integration connectors to synchronize stock levels, with the ERP system essentially becoming the set of control mechanisms. This will be essential to take stock priority decisions and centrally control your operations. Your online channel should be operationally seemlessly as an extra channel where you can decide what to sell, how many and what promotions to launch. The subsequent step involves the ability to integrate your online channels in marketplaces such as Amazon, Noon etc to extend your sales reach. A good platform can provide connectors to seamlessly list and integrate to other marketplaces.  
Ranking and visibility is an ongoing challenge. Establishing a program to continuously assess and improve your site metadata for search engine optimization (SEO), other digital marketing initiatives and product advertisements are necessary. Timely reporting will allow decisions to be taken with accuracy and speed, dynamic reporting provides instant insight to plan campaigns and stock purchases.  
Which E-
commerce
Platform Is Best?
As discussed, technology options are affordable, require little programming and a site can be running in a few days. There are several e-commerce platforms available yet it is also crucial to consider how it will work with your internal procedures and support the proper reporting, tax and compliance of the country you operate in.  Often legal tax compliance is overlooked and can lead to costly issues to manage.   
Online channels once integrated to an ERP should automate the stock, accounting, tax and payment data into stock and accounting systems. Not all systems can be fully integrated to automate these processes and you should ensure you consider more than the user interface and experience. Efficiency and cost controls will define the success of your ecommerce project. Returns are common and they incur the most cost to the business. The more efficient and automated you are, the more controlled and profitable your channel will be.  
Platforms such as Zoho Commerce are shortlist option due to its comprehensive features. Any selected platform should provide user-friendly interface, and shipping integration that accommodates the needs of both sellers and buyers. It must provide the ability to prioritize fast-moving products and provides real-time stock availability. It should also support payment gateways and automation in reconciliation which are particularly valuable for businesses in managing transactions.  
Moreover, it must provide the capability to identify the most valued customers and stock prioritization to the wholesale clients. Ideally the platform should fully connects with your warehousing operations or third-party companies to streamline your order management process. Most importantly, it must provide a high-level overview of your store's sales, site traffic, and orders for in-depth business management, allowing you to stay informed about the intricacies of the operations. 
How We Help
Taking an online strategy forward can seem overwhelming, but with the right expertise, it will be an opportunity that could yield a strong ROI. Through working with SimplySolved, we take a holistic approach on people, processes, systems and business outcomes. We provide our clients a broad range of capabilities to ensure all aspects from technology selection, best practice processes, risk optimized planning and training are fully addressed.  
As an experienced technology partner with ERP and online platform skills, FTA Tax Agent and ISO 9001 & 27001 certified, we deliver high-quality solutions to help your business improve performance and efficiency. Our wide-ranging solutions from Finance to IT, help businesses scale their operations and increase business efficiency. At SimplySolved, we understand how to deliver and implement the right e-commerce.  
Subscribe to mailing list
Partner With SimplySolved
Serving over 200+ clients we know the challenges your business faces operating cost effective, compliant and efficient back office operations in Finance, Tax, Human Resources Management, IT and Marketing.
As an FTA Accredited Tax Agency with ISO 9001 Quality & 27001 Information Management Certification, we offer a quality-based approach to our services supported by dedicated team of certified professionals.
We support our clients with defined processes, platforms and expertise to deliver advisory, project and outsourced services in Accounting, Tax, Auditing, HRM, IT & Marketing. Our offerings are specially designed to meet the UAE Regulations to put you in control of your information, comply to the regulations and help you make better business decisions.
Copyright © 2023 | SimplySolved | All Rights Reserved.