SimplySolved Launches A Range Of Value Apps For Odoo
August 09, 2021 / Haroon Juma / Software Blogs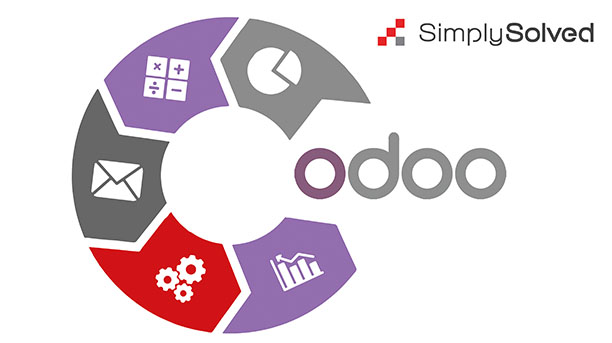 Odoo is one of the fastest-growing ERPs in the world with millions of users and thousands of companies benefitting from an integrated single platform controlling their enterprises' business processes. Unlike other ERP platforms, Odoo has evolved from the Open-Source ERP community to create openness and flexibility in the design of the platform with access to a rich ecosystem of developers. This flexibility allows the thousands of developers to collaborate and increase Odoo's functionality to meet any client requirements.
Developers can build apps that can be installed on any supported Odoo platform to enrich any enterprise's Odoo ERP and leverage a rich world of innovation.
Third-Party Apps Store
Innovation is encouraged in the Odoo partner ecosystem. Any form of development whether small or large can be packaged into installable apps that are stored on the GitHub repository. Odoo provides access to approved partners to market their apps on the official third-party app store.
Odoo is supremely flexible with access to developers to tailor the platform to specialized and practical customer requirements. This creates a rich set of real-world functionalities to enhance enterprise controls and automation from integrating third-party e-commerce sites such as Shopify and WooCommerce to localizations to improve compliance with the UAE MOHRE and Federal Tax Authority or KSA GAZT and KSA Ministry Of Human Resources and Social Development.
Enterprises and partners can search the third-party store to enhance the official Odoo platform with 100's available apps either free or paid, each paid app receives support from the partner.
SimplySolved Apps
As an official Odoo partner with deep insight into the GCC operating and compliance requirements, SimplySolved has created a range of apps designed to improve enterprise productivity, efficiency, and compliance.
This enables companies to build ERP solutions with a low total cost of ownership and avoid uncertainty in customizations. Our apps are specially created to enrich any Odoo UAE and KSA system with key reporting and compliance functionality specified by the respective government bodies such as GAZT, FTA, UAE MOL & KSA MOL.

Each app is designed to fully integrate with other core Odoo apps, rich user experience with an easy-to-operate interface to reduce training. For more information click on this link to take your Odoo investment to the next level. The table below lists all the Odoo apps designed by SimplySolved.

About SimplySolved
At SimplySolved, we save your time, resources, and costs. Whether you need help with Outsourced Accounting, Finance, Tax, Employee Management & Payroll, or IT. we have the expertise and solutions to help.
Subscribe to mailing list
Partner With SimplySolved
Serving over 200+ clients we know the challenges your business faces operating cost effective, compliant and efficient back office operations in Finance, Tax, Human Resources Management, IT and Marketing.
As an FTA Accredited Tax Agency with ISO 9001 Quality & 27001 Information Management Certification, we offer a quality-based approach to our services supported by dedicated team of certified professionals.
We support our clients with defined processes, platforms and expertise to deliver advisory, project and outsourced services in Accounting, Tax, Auditing, HRM, IT & Marketing. Our offerings are specially designed to meet the UAE Regulations to put you in control of your information, comply to the regulations and help you make better business decisions.
Copyright © 2023 | SimplySolved | All Rights Reserved.