Why Training Matters In A Successful ERP Project
August 23, 2021 / Haroon Juma / Software Blogs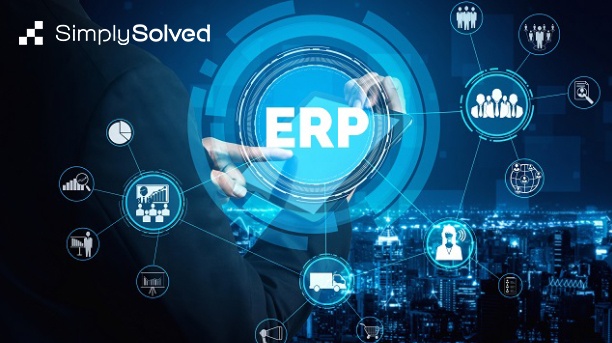 Successful ERP projects deliver significant business efficiency and productivity gains. Automating and integrating internal and customer-facing business processes impact an enterprise's revenue and cost while providing a strategic operational and planning capability.
In theory, the gains are clear, in practice 70% of projects fail to deliver targeted business goals. ERP projects are more than IT projects. A major factor for this failure is insufficient attention paid to the impact on human capital. In this context, human capital includes human resources, their capability to add to the enterprise's know-how, and adaptability.
The costs are substantial if change management, training, and user-related impacts to not fully considered. It is very likely an ERP investment and business benefits will go in vain or lead to significant overruns.
In this blog, we discuss the reasons why the proper emphasis on user training is essential in any ERP project.
Empirical Research
"Those who do not learn history are doomed to repeat it"
The body of research detailing options and best practices in ERP projects is substantial. Reinforced by numerous case studies where enterprise goals and strategies are assessed provide material insight into the successes and failures in projects. Of note are a few key insights:
1. ERP projects allocating 7% of the budget to training were significantly more successful than projects where only 4%. (Source: Cushing Anderson of IDC)
2. Best-in-class organizations that integrate training with daily business processes to fully realize the benefits of an ERP solution. (Source: Aberdeen Group)
3. 55% of best-in-class organizations train new hires after the initial stages of ERP implementation. (Source: Aberdeen Group)
The last metric highlights a key issue. An enterprise should also recognize the capability requirements in its workforce will change after deployment. Manual roles are likely to be reduced or eliminated. This leads to a decision on whether current resources can learn new skills or whether new skills will be required to operate in a reengineered business process and supporting IT system.

Nevertheless, ERP training is a critical aspect of any ERP implementation and should be given high priority. The best practice is to ensure ERP training is given from the very beginning and continues until the system is completely implemented. The costs and disruptions can be minimized with online training. E-learning is now a viable option with interactive and immersive training to save time and budget.
The Benefits of ERP Training
How will a well-structured focus on user training benefit an enterprise and what aspects should be included in a training program?
1. Start training from the beginning
An Enterprise Resource Planning system implementation is more than a new IT system. Engaging key users from the start and training them on the functionality and impact of their daily roles will increase acceptance. In addition, the training can be better developed to meet user needs whilst gathering requirements that could help increase the usability of the system.
2. Ensure user behavior is monitored
Following any launch, users are likely to raise a significant number of issues to the management and IT function. Setting a proper process to gather and categorize users from technical issues provides deep insight into training gaps. IT departments can be overwhelmed and frustrated with a high volume of non-technical issues which highlight a training issue. By gathering this data, enterprises can quickly react and target their training updates.
3. Make it a Habit
"If you can continue to do something for 28 days, it can become a habit"
Most successful companies recognize users must continue to operate and persist in using a new system even if it feels alien. Users must be encouraged to use new processes and systems for them to be properly embedded into users' daily operations.
A post-launch 28-day training refresher is advised to focus on areas that have led to a high number of support issues. This will also enable users to provide valuable feedback that could improve the ERP's performance. Training should not be seen as a one-time event, it should organically evolve to sharpen the content and approach to maximize system adoption.
4. Harness management support
Management, whether senior or operational, must be part of the rollout and training program. Employees must feel there is personal value and management attention to achieving the business goals. Training must be prioritized and management's support to make available time for users is essential. It is even better if KPIs are defined which relate to an employee's performance and/or compensation.
Training everyone at all levels in the organization helps to ensure that all employees are using the same data. In turn, this can reduce the risk of human error in the processes and produce better-quality data and reporting insight.
About SimplySolved
At SimplySolved, we deliver the domain and the technical skills to deliver solutions specific to your E-commerce and business workflow needs to automate your business. Through our ISO 9001 & 27001 accredited approach, we provide clients domain and IT expertise to advise, plan and deliver consistent outcomes.
About SimplySolved
At SimplySolved, we save your time, resources, and costs. Whether you need help with Outsourced Accounting, Finance, Tax, Employee Management & Payroll, or IT. we have the expertise and solutions to help.
Subscribe to mailing list
Partner With SimplySolved
Serving over 200+ clients we know the challenges your business faces operating cost effective, compliant and efficient back office operations in Finance, Tax, Human Resources Management, IT and Marketing.
As an FTA Accredited Tax Agency with ISO 9001 Quality & 27001 Information Management Certification, we offer a quality-based approach to our services supported by dedicated team of certified professionals.
We support our clients with defined processes, platforms and expertise to deliver advisory, project and outsourced services in Accounting, Tax, Auditing, HRM, IT & Marketing. Our offerings are specially designed to meet the UAE Regulations to put you in control of your information, comply to the regulations and help you make better business decisions.
Copyright © 2023 | SimplySolved | All Rights Reserved.