The Importance Of Mastering Master Data
March 21th, 2022 / Haroon Juma / Software Blog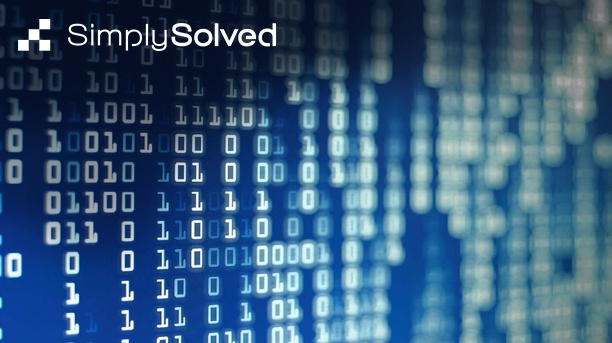 For any enterprise (large or small) operating and reliant on an IT system or an ERP supporting its core operations and processes, an area that can reduce the full potential of their IT system is the quality, management, and use of Master Data. Master data for business users is not an especially interesting topic when compared to functionality and the interface look and feel. This is a costly oversight.
If you consider Master Data as the foundational layer of your data-centric processes, its importance can be quickly understood. In reality, Master Data is the critical component underpinning all your business processes representing the most important information in your business that increases the efficient outcomes from dynamic data and processes.
Often little attention is paid to implementing an approach for the proper master data deployment, organisational controls, and management which create significant issues in your business. In this blog we discuss the reasons this is important to ensure your business realises the full value.
What is Master Data?
In a smaller enterprise running a single ERP or a larger enterprise operating many applications, Master Data Management seeks to provide a common version of key data in a seamless process of all relevant processes in a process chain. These common sets of data include many items such as customers, employees, contracts, vendors, products, etc. The end objective is to create a single version and related information and attributes that drive your processes.
In this context, this discipline mainly serves five aspects:
• Understanding the master data sets
• Collecting master data in a single place
• Enable transparent data maintenance procedures
• Secure provision of master data to systems and stakeholders
• Defining data governance procedures
Why Master Data Management Is Important?
1.  Master Data In Your ERP Deployment
All good ERP systems have significant capabilities in their master data to enrich attributes and drive organisational processes for better automation and outcomes. Whether you operate an Odoo, Zoho, Oracle, SAP, or any ERP, this functionality is present and can be adapted to your business requirements. This is often under-exploited functionality and the implementation can compromise the enrichment and cleansing procedures for sake of speed and resources required across the organisation.
This is not advisable, the true efficiency and operational benefits will not be realised as a result. If the master data foundations are weak, your investment will suffer from an inherent set of problems that may have plagued your original processes. A careful approach with emphasis on business processes will minimise risks and set a solid foundation for your ERP business goals
2.  Master Data Management Reduces Workload
Without central Data Management controls, the same master data can be collected multiple times. Consider how vital it is to ensure one version and attributes of a customer is created, how you would know accurate customer payables with several versions of the same customer? This is highly likely if master data is maintained by more than one department.
Your organisation should define a policy-based governance process ensuring master data is collected only once and is unique. This will reduce the workload in business departments or eliminate efforts to maintain master data and at the same time keep data rich, unique, and able to support many processes.
3. Master Data Management Improves Data Quality
Creating a single source of truth requires control and a source that provides all relevant master data and directly leads to superior data quality. Data quality in this context isn't only about the correct data but also about updating and containing the necessary attributes to support complex processes. In attaining this quality goal, you should also consider how and who is maintaining this data under a data governance model.
4. Master Data Management Improves Business Processes Efficiency
A major benefit is how master data will better support business processes. Master data is more than an address or name, most ERP systems allow key attributes to be attached to automate the selection of information affecting related applications or processes.
For example, a customer, vendor, or product may require necessary account selections for accounting, predefining selections will reduce time and reduce manual selection errors. These errors can be costly to correct and provide misleading management reporting.
Therefore with a richer version of master data, data selections are automated and more accurate to improve business efficiency.
5.  Master Data Improves Decision Making
It should be your organisation's goal to create a holistic and comprehensive file of a company's master data across the organization. By doing so, your company-wide decision processes can rely on an identical and latest set of master data to make informed and fact-based decisions.
For many enterprises dynamic data is usually the main focus but master data is actually the foundation of your dynamic data. Your master data is a valuable asset that should be given sufficient attention to harness its true power to derive business value.
If you are about to embark on an ERP modernisation or new system implementation, professional advice and support to help you could make the difference in achieving the business productivity gains you plan.
Our experience and best processes and implementation know-how with a deep understanding of product functionality will help you maximise your investment.
About SimplySolved
At SimplySolved, we deliver our ERP solutions with embedded ISO 9001 & 27001 Quality standards under a business workflow centric agile methodology. Through our approach, we possess the process domain and IT expertise to advise, plan and deliver our solutions to a consistent outcome that will grow with your company.
Our best in class cloud enterprise management solution can help your organization automate and master your business processes. Designed to be UAE VAT compliant with FTA Audit File support with complex Tax Group functionality, our ERP solution is available in both English & Arabic.
Call us at (+971) 4 3445338 or visit us at www.it.simplysolved.ae
About SimplySolved
At SimplySolved, we save your time, resources, and costs. Whether you need help with Outsourced Accounting, Finance, Tax, Employee Management & Payroll, or IT. we have the expertise and solutions to help.
Subscribe to mailing list
Partner With SimplySolved
Serving over 200+ clients we know the challenges your business faces operating cost effective, compliant and efficient back office operations in Finance, Tax, Human Resources Management, IT and Marketing.
As an FTA Accredited Tax Agency with ISO 9001 Quality & 27001 Information Management Certification, we offer a quality-based approach to our services supported by dedicated team of certified professionals.
We support our clients with defined processes, platforms and expertise to deliver advisory, project and outsourced services in Accounting, Tax, Auditing, HRM, IT & Marketing. Our offerings are specially designed to meet the UAE Regulations to put you in control of your information, comply to the regulations and help you make better business decisions.
Copyright © 2023 | SimplySolved | All Rights Reserved.